Your Advantage
You are a senior executive. You have integrity. You are accountable. But if your entire senior team is not executing and leading with excellence, your organization will be stymied.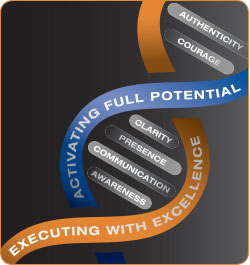 Aspire and Achieve — Permanent Excellence
The Sandler Group reaches out to a very limited number of executives in the life sciences arena. We facilitate changes in critical leadership behaviors, attitudes and practices — activating your full potential to execute with excellence. Sustainable, permanent excellence.
The Intentional Shift
Prepare to put all the cards on the table. Through a series of one-on-one engagements, Leland will:
Assess your leadership vision and effectiveness.
Identify "blind spots" and opportunities for improvement.
Uncover the deeply held assumptions that led to the blind spots.
Design a unique, personalized action plan.
Create "The Intentional Shift" that will install new behaviors and achieve excellence in execution.
Accelerate your executive team, and trigger a cascade of more efficient execution down into your organization.
Activate Your Full Potential
Engagement sessions explore key attributes and traits you can command to activate your full potential. Authenticity, courage, presence, and incisive communication must be present for you to execute and lead with excellence.
Copyright ©2017 The Sandler Group. All Rights Reserved.