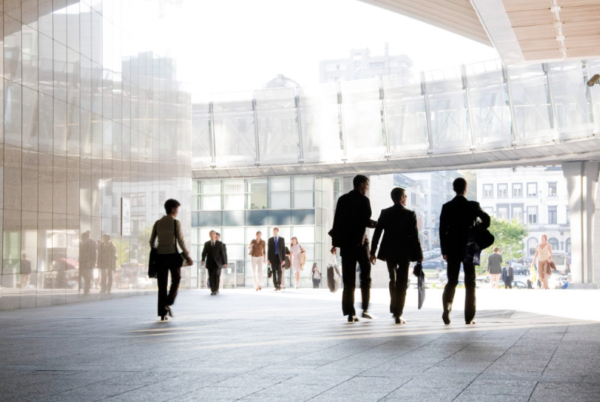 09 Dec

The Role of Executive Coaching in Organizational Transformation

Leland Sandler and the Sandler Group explain how executive advising is key to organizational transformation and overall success of a business.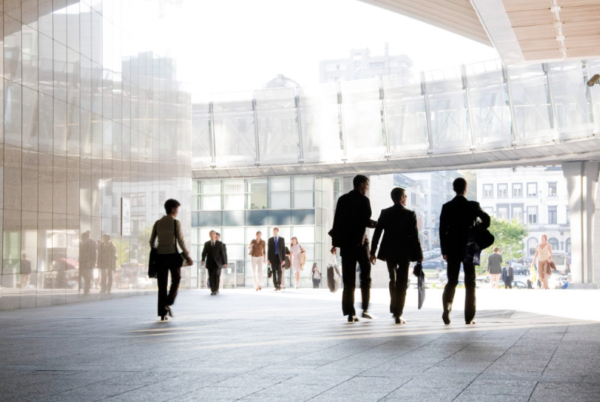 Research indicates only 30 percent of organizations consider their change management programs successful. That same research indicates that strong leadership along with alignment and support is essential to the success transformation of an organization. In fact, the number one predictor of successful organizational transformations is a leader's consistent ability to lead and support the effort from start to finish with behaviors that blend wisdom, compassion, and accountability (APQC American Productivity & Quality Center, 2014).
However, a significant percentage of leaders (20%-40%, depending on the study) will not support or have the capacity to lead organizational changes. These individuals do not get out in front and lead. And while most of them will not work against the organization's efforts, their lack of powerful and observable leadership will negatively impact success. And most often it is not their fault; instead, they are dealing with a level of complexity that exceeds their current capacity to lead. In other words, they are in over their heads. These same leaders want more than to be productive and efficient. They want to be in a role and in a world that is meaningful and fulfilling. Leaders ultimately want to fulfill their desire to be fully who they are.
External executive advising can mitigate this issue. It is the most effective way to quickly address the deep, perplexing issues inherent in corporate life. Having an objective, unbiased outside advisor helps leaders respond not only with alignment and support, but also with wisdom and care to the rapidly changing flux of circumstances brought on by organizational transformation. Advising directly builds a leader's capacity to successfully deal with complexity.
Executive advising helps to quickly uncover what the real issues are in a leader's life. It can provide an accelerated path to overcoming those issues and create leadership effectiveness. lHow? Advising uncovers the misplaced assumptions and concerns/fears that distort how leaders see themselves, others, and the organizational situation they are in. It uncovers how leaders justify their negative or unproductive thoughts, feelings, and actions.
Leaders who get in the way of organizational transformation typically possess narrowly held views and options. Like many of us who are resisting something in our lives, leaders often see the world as if they are looking at the sky through a straw – blind to the perspectives and ideas of others; blind to the opportunities and inventiveness that may lie beyond their limited perspective. Advising sheds light on a client's blind spots, challenging and stretching their fixed views of themselves, others, and the world.
The work was based on the Immunity-to-Change approach developed by Robert Kegan and Lisa Lahey. It is specifically designed to help leaders make the personal and collective changes that are most important to them—but have proven resistant even to thoughtful plans and intentions. The process explores how each of us gets stuck when our initial motivation to change is met by equally strong, or stronger, competing commitments not to change. Often, these competing commitments are completely out of our awareness. Once these competing commitments are discovered, we can explore the assumptions that have kept them in place and design ways to test whether it might be safe to revise our assumptions. Until the underlying assumptions can safely be discarded, it is likely to be quite difficult, if not impossible, to create lasting change.
An example of this advising work involves a Senior Vice-President of a life sciences company that was going through a significant organizational transformation. The company was in the process of changing its operating model: moving away from having large internal functions (with in-house expertise across all functions including substantial commercial capability) to a globally resourced and networked organization (smaller, fewer layers). While they maintained their core capabilities, they were building a global network of independent expertise and resources.
At first this Senior Vice-President was hesitant about the strategy and the organizational change that would ensue. Together we were able to uncover that this leader's resistance was based on his concern that he would not have the same influence and not have a direct role in key decisions (both of which he enjoyed up to this point). He was worried that the new model would move "power" to another part of the organization. He was most concerned that he would no longer be seen as adding value to this new organization.
Once this concern was uncovered and understood, we could test the hidden assumptions that these concerns and fears were based on. Through a number of these experiments, he came to realize what was getting in his way, discovered that his concerns were largely unfounded, and practiced new leadership methods. He moved on to become an active champion of the organizational transformation.
The goal of executive advising is to quickly increase the capacity of a leader to deal with the growing complexity of their world. It is to help build their capacities for self-insight, taking accountability, seeing new perspectives, and evaluating options and ideas in a more open and complex way. The result is a renewed champion in the challenging process of organizational transformation.