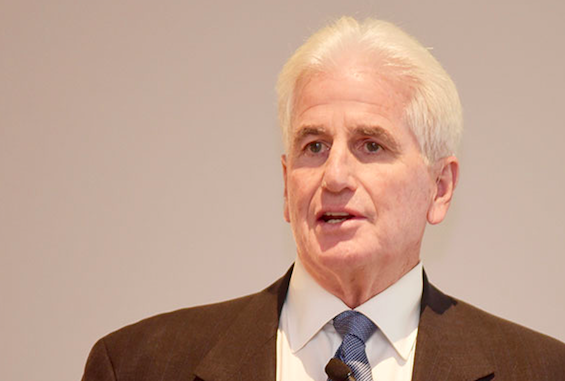 31 Oct

Leland Sandler to Speak at Biocom's California Life Science HR Conference

Leland Sandler will be engaging the audience at the California Life Science HR Conference in San Francisco on November 2, 2016. As Managing Partner/Executive Advisor of The Sandler Group, Mr. Sandler has years of experience in unlocking the potential of highly skilled and motivated individuals looking to push through a performance or leadership threshold. He is regarded as a 'strength coach' and specializes in leadership development, culture development and is an executive coach based in San Diego.
Sandler's highly interactive speaker session "Evolving Changes of Leadership: How Leaders Can Effectively Navigate Increasing Complexity in the Workplace" will show attendees how to best deal with the plethora of challenges they face as their companies grow. He believes It's especially important that leaders learn to adapt to increased responsibility and how to manage the many complexities that will arise as operations expand.
Attendees will be incorporated in Sandler's session in order to develop their understanding of the world; whether it be the way we converse day-to-day, overcoming seemingly impossible problems, as well as learning to take an uncertain future head on.
Sandler will also present a series of case studies to show real-world examples of how his methods have successfully been put into practice by organizations. He will then explain the types of internal structures used to develop leadership in all levels of a company.
The Conference
The California Life Science HR Conference has been bringing together thought leaders and professional executives in the Life Science human resource/organizational development industry for 6 years. After years of holding the conference exclusively in San Diego, the conference will also be holding a second conference in the Bay Area for the first time. This year's conference will consist of keynote presentations panel discussions and interactive workshops with the goal of providing attendees with the tools and knowledge for implementing effective HR practices as their company grows.
Speaker Session Info:
What: "Evolving Changes of Leadership: How Leaders Can Effectively Navigate Increasing Complexity in the Workplace" with Leland Sandler
When: 11:45 a.m., November 2, 2016
Where: South San Francisco Conference Center, San Francisco, CA
Visit the Biocom Bay Area Website to register now.